Semi-permnent cosmetic
Our "Semi-permnent cosmetic" has a natural look and does not stand like a permanent tatoo. We use natural coloring matter specifically designed for our customers.
In order for "Semi-permnent cosmetic" to look as natural as possible, a light colored base is applied and then the desired color is applied to create a natural look. We strive to create the most natural look possible. We request that customers wait unEl they leave the appointment until make-up is applied.
Eyebrow Microblading
Microblading is semi-permanent, superficial solution to sparse, over plucked, over waxed and thinning eyebrows. Microblading allows to construct natural looking eyebrows for people with little or no brow hairs. This procedure is ideal to cover scars and gaps, define shape, create an arch and fill in the brows. Eyebrow microblading is a manual method of depositing a small amount of ink in the outer layer of the skin without reaching the dermis. The needle used in manual microblading is 3 times thinner than the one used in machine, which allows to create very fine, crisp hair strokes that do not blur after healing. This procedure is perfect for both men and women.
Designs
Straight type
Natural, Pretty Look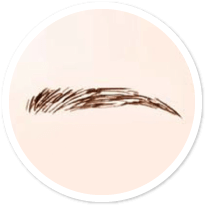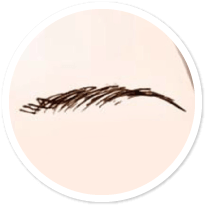 Swallowtail shape type
Most Popular 20's/ 30's year olds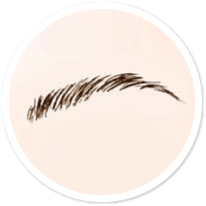 Arch type
Natural Pretty Look
Color

Price
Micro-blading eyebrow・3D eyebrow
One Time
/ One Time(120min)
¥48,000
eye blows / 2 Times + 3 Month Guarantee + Touch Up(90min)
¥105,000
Eyeliner: Top / One Time
¥30,000
Eyeliner: Top / 2 Times + 3 Month Guarantee + Touch Up(90min)
¥50,000
Eyeliner: Bottom / One Time
¥23,000
Eyeliner: Bottom / 2 Times + 3 Month Guarantee + Touch Up
¥33,000
Touch Up
¥28,000
(less than two years)
¥35,000
(less than four years)
Eyebrows + Eyeliner: Top & Bottom / One Time(3.5hour)
¥96,000
→¥89,000
Eyebrows + Eyeliner: Top & Bottom / 2 Times + 3 Month Guarantee + Touch Up
¥177,000
Micro-blading eyebrow・3D eyebrow
One Time
¥48,000